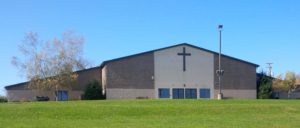 Sundays at 10:00AM
BRIDGEVILLE CAMPUS
56 Prestley Rd.

Sundays at 11:45AM
WEST END CAMPUS
912 Lorenz Ave
Pittsburgh, PA 15222
(across from the Fire Station)
PARKING NOTES - Located on the corner of Steuben St & Lorenz Ave, opposite the Fire Station, and on the other end of the West End Overlook. Once you arrive, you can park in our upper parking lot on the Steuben St side, the lower lot adjacent to our NLF office building, or in the various free parking spaces along Lorenz Ave.