Life Groups
JOINING A LIFE GROUP
Do life together! We invite you to click on the map below to browse our list of active Life Group locations, topics, and leaders. Once you have found a group that fits with your passions, time schedule, or area you'd like to grow in, you can sign up using the contact info listed.
Leaders: Steve and Karen Mack (smack2086@comcast.net)

When: Wednesdays at 7:00pm
Where: The New Life Center, 725 Lorenz Ave
Join us as we study the Bible verse by verse looking for biblical truths that will change your life forever. Everyone is welcome to join us and bring a friend.
Leaders: Steve and Dotty Jones
Where: Bridgeville Campus, 56 Prestley Rd Bridgeville, PA 15017

Put on your dancing shoes and get ready to cut up a rug! Learn the basics of several ball room styles.

Leader: Pauline Donnelly (nursepd@hotmail.com)

When: Saturdays 6:30 – 8:00pm
Where: 726 Locust St, Bridgeville 15017

We will be exploring different ways to pray. Relevant for new or mature Christians.
WALKING THE TRAILS

Leaders: Jonathan and Diana Clark (diana-clark@hotmail.com jbc149@hotmail.com)

When: Wednesdays 6:30pm (weather permitting)
Where: Locations will vary
Men, women, and children are welcome! Please bring anything you need for a walk/hike. Required: Water and Good walking shoes. Optional: walking sticks, snacks, sunglasses, and/or hats.
LADIES' COFFEE AND CONVERSATION
Leaders: Heather Serrano and Shanna Marra

Where: Panera in Bridgeville
A group for ladies to meet once a week over coffee and connect, spend time together and learn from one another.

L

eaders: Pastor Chris and Pastor Pam (pittmays@gmail.com)
When: Every other Wednesday 6:30pm
Where: 5300 Terrace View Dr. McDonald
For those newer to New Life, come get to know our pastors. Contact us for dates and more details. Dinner will be served!
BIBLE STUDY GROUP
Leader: Lillian Eger (lilyann6@live.com 724-796-2991)
When: Sundays 8:45 – 9:45am
Where: Bridgeville Campus, Conference Room
A relaxed atmosphere with discussion and questions. What is the Holy Spirit saying to the church today? What is He saying to you? Come and share!

LEADING A LIFE GROUP
NLF Life Group leaders are a group of passionate and caring individuals who have expressed interest in helping others encounter Jesus through a 6-12 week session of weekly gatherings to build relationships, have fun, pray for one another and more. Our groups meet in homes, at one of our two NLF Campuses, or other popular venues in our local communities. Click on the map below to learn more.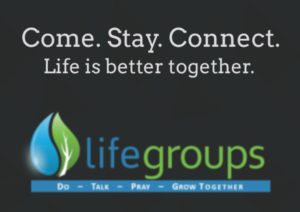 Locations


Click below to search and sign up!



LIFE GROUP "SPRING" SESSION –
April 29th – June 9th


This section is for anyone who is currently leading,
or has a desire to lead, an NLF Life Group.
Group Vitals:
(shared software for your Life Group Details)
Software training video:
INTERESTED IN LEADING A LIFE GROUP
SESSION
THIS SUMMER @ NLF?
Contact Life Group Co-coordinator Zach for more information.