Life Groups
JOINING A LIFE GROUP
Do life together! We invite you to click on the map below to browse our list of active Life Group locations, topics, and leaders. Once you have found a group that fits with your passions, time schedule, or area you'd like to grow in, you can sign up using the contact info listed.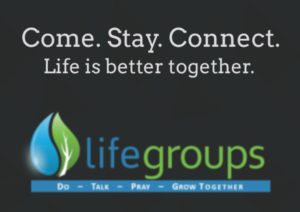 Locations

Click below to search and sign up!
LIFE GROUP FALL SESSION –
September 23rd – November 15th
Leaders: Steve and Karen Mack (smack2086@comcast.net)
When: Most Wednesdays at 7:00pm
Where: The New Life Center, 725 Lorenz Ave
Join us as we study the Bible verse by verse looking for biblical truths that will change your life forever. Everyone is welcome to join us and bring a friend. We will meet Wednesdays except the first Wednesday of the month.
Leader: Dave Marra (marrad21@verizon.net)
When: Wednesdays at 7:00pm
Where: Bridgeville Campus, 56 Prestley Rd
A get together for the rugged men of the church to study the Bible and talk about life topics.
LADIES' COFFEE AND CONVERSATION
Leader: Shanna Marra (412-478-1497)
Where: Panera in Bridgeville
A group for ladies of all ages to meet once a week over coffee and connect, spend time together and learn from one another.
Leader: Winnie Mays and Pastor Chris Mays (blitzin-chris@yahoo.com)
When: Tuesdays 9:30 – 10:30am
Where: Bridgeville Campus
Join us as we spend time praying for our church family and what God wants to do through New Life.
Leader: Lillian Eger (lilyann6@live.com 724-796-2991)
When: Sundays 8:45 – 9:45am
Where: Bridgeville Campus, Conference Room
A relaxed atmosphere with discussion and questions. What is the Holy Spirit saying to the church today? What is He saying to you? Come and share!
HYMNS AND HISTORY
Leader: Pauline Donnelly (

nursepd@hotmail.com)
Where: Bridgeville Campus
This will be a time to enjoy singing while lifting our praises to the LORD. Bring your favorite hymns/songs (traditional or contemporary). I will also have song sheets. This is not a performance, but a time of making a joyful noise. Please come even if you think your voice isn't stellar. We will also examine one hymn a week, looking at the author, historical period, meaning, relationship to Scripture, and other interesting facts.
FOOD BUCKET LIST CLUB
Leader: Dotty Jones
When: Fridays 7:00pm
Where: Cecil Area
Come and create with us a list of f
oods to try
before you die.
We will be making new and different foods each week from our food bucket list.
Sign up quick, limit six people.
MOVIES, BOARD GAMES, AND BONFIRES
Leader: Dan Russell (724-494-8328)
When: Tuesdays 7:00pm
Where: Moon Area
A life group open to discussing relevant topics that members have each week. We want to move closer to discovering who we are in Christ.
LOVE DOES
Leader: Pastors Chris and Pam Mays (blitzin-chris@yahoo.com)
When: Wednesdays 7:00-8:30pm
Faith in God should be simple, real and motivate us to action. In this study of Bob Goff's book, "Love Does", we'll look at some keys to help us be people who let love live through us.
LIVE AND GIVE
Leader: Pastor Pam Mays (pittmays@gmail.com)
We'll connect each week to be encouraged and inspired then pass it on to others in practical acts of kindness.
THE SCIENCE OF CREATION AND THE FAITH OF EVOLUTION
Leader: Steve Jones (spjdjj@yahoo.com)
When: Thursdays 7:00-8:30pm
Join us as we explore the science behind creation.
INTERESTED IN LEADING A LIFE GROUP
Contact Life Group Co-ordinator Zach for more information.
LEADING A LIFE GROUP
NLF Life Group leaders are a group of passionate and caring individuals who have expressed interest in helping others encounter Jesus through a 6-12 week session of weekly gatherings to build relationships, have fun, pray for one another and more. Our groups meet in homes, at one of our two NLF Campuses, or other popular venues in our local communities. Click on the map below to learn more.